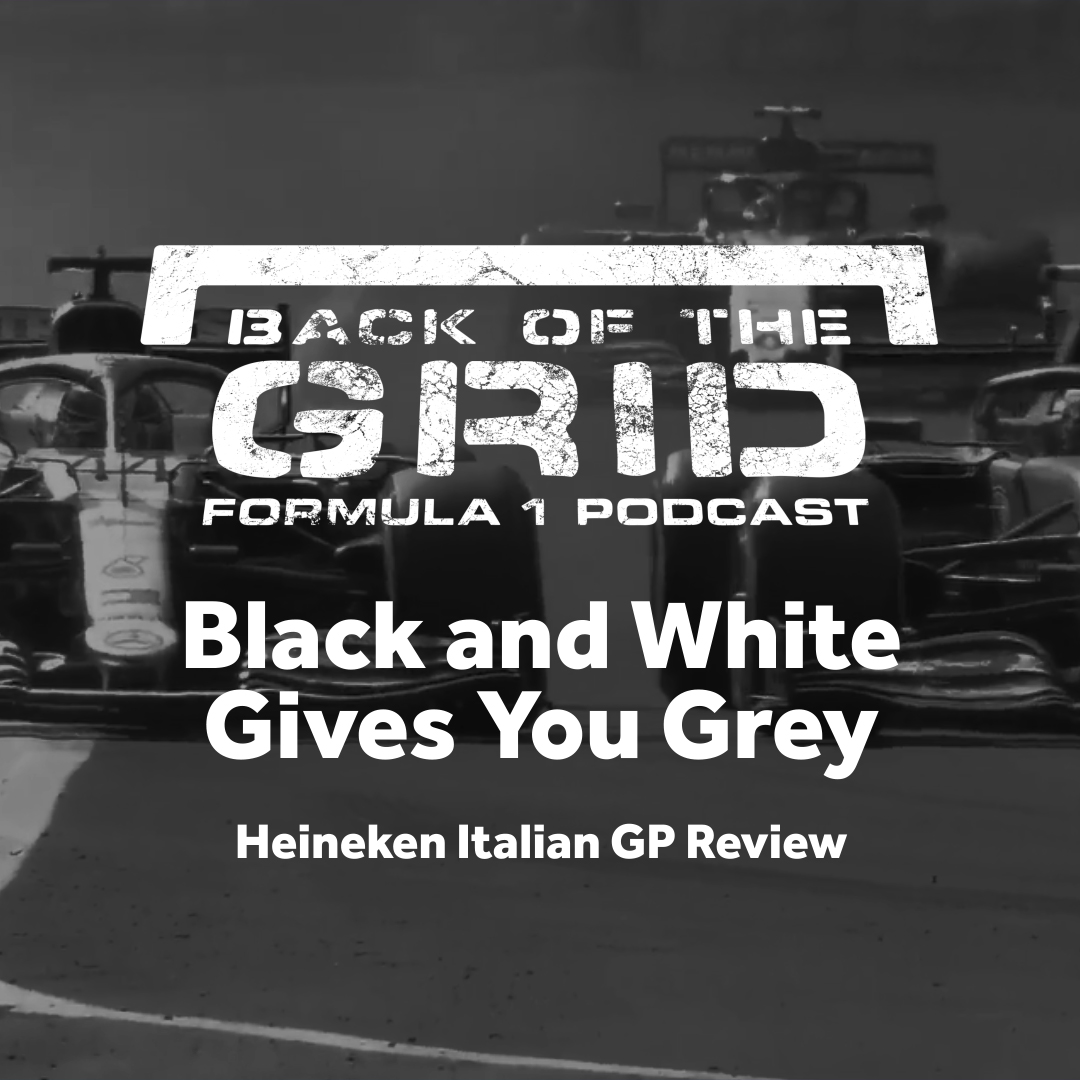 2019 Italian GP Review - Black and White makes Grey
Back to back victories for Charles Leclerc sees him take full advantage of Ferrari's power advantage despite a strong showing from the Mercedes pairing. Is the new use of the Black and White flags a good thing or a bad thing? And what has happened to the Sebastian Vettel of old?
Enter the prediction league on our site;

Follow us on Twitter or Facebook for the latest news;

Twitter | Facebook
Back of the Grid is a Formula 1 podcast hosted by 3 passionate F1 fans. Tom King, Chris Evans & Stu Greenwood discuss the weekly goings on of the sport, review and preview races and offer their thoughts up on all the talking points. New episodes released each Tuesday during the season!
F1 | Formula 1 | F12019 | 2019 | Mercedes | Lewis Hamilton | Valtteri Bottas | McLaren | Sebastian Vettel | Charles LeClerc | Ferrari | Kimi Raikkonen | Alfa Romeo | Red Bull | Max Verstappen | Honda | Renault | Daniel Ricciardo | Motorsport | Alexander Albon | Italy | Monza | Italian GP | Nico Hulkenberg