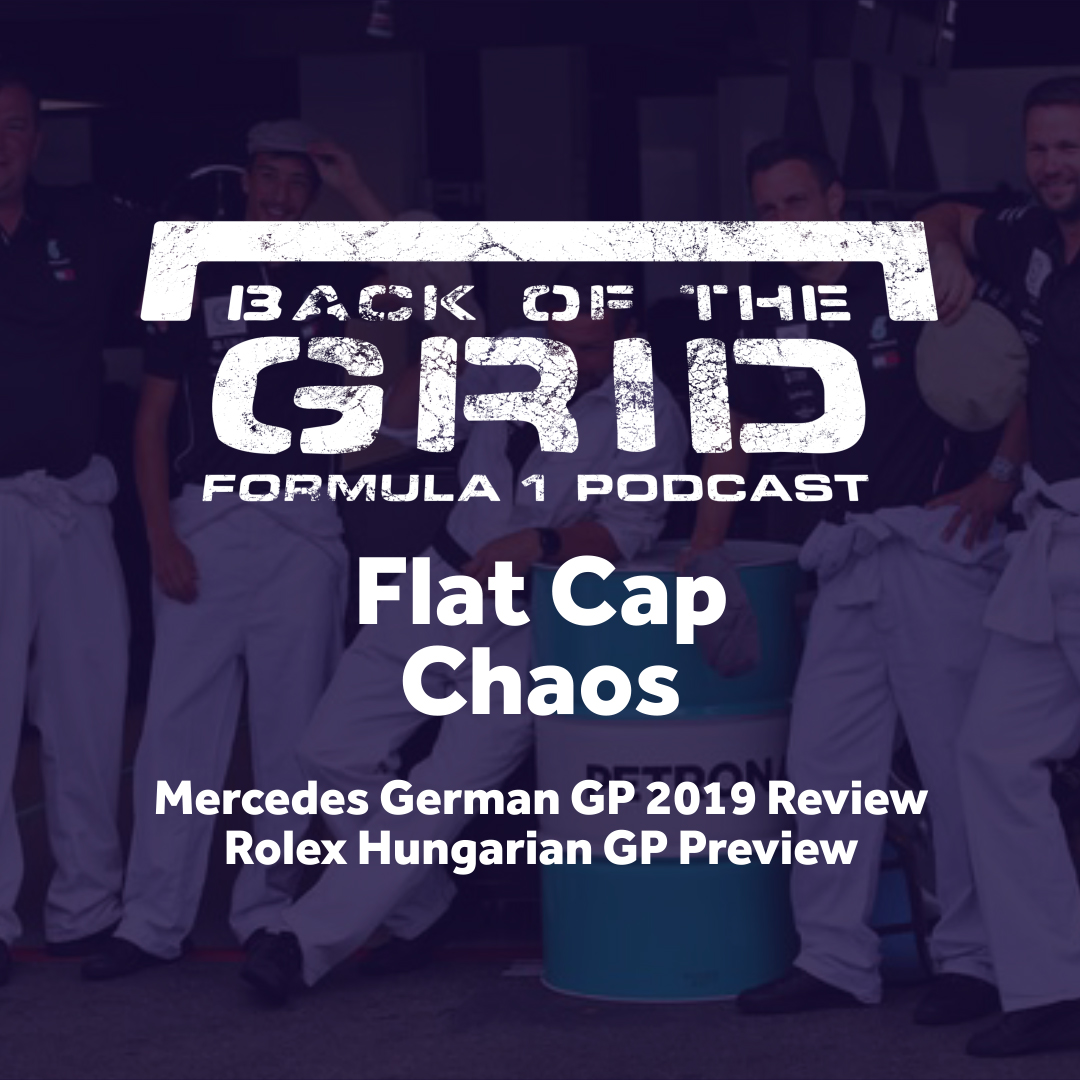 2019 German GP Review - Flat Cap Chaos
In a race where all involved were at the mercy of the elements we saw spins, wipe outs and crashes galore. The conditions of Hockenheim challenged the world's best and we saw mistakes up and down the field presenting opportunities for some unlikely faces to end up at the pointy end of the field. We recap a stunning German Grand Prix and look ahead to Hungary.
Enter the prediction league on our site;

Follow us on Twitter or Facebook for the latest news;

Twitter | Facebook
Back of the Grid is a Formula 1 podcast hosted by 3 passionate F1 fans. Tom King, Chris Evans & Stu Greenwood discuss the weekly goings on of the sport, review and preview races and offer their thoughts up on all the talking points. New episodes released each Tuesday during the season!
F1 | Formula 1 | F12019 | 2019 | Mercedes | Lewis Hamilton | Valtteri Bottas | McLaren | Sebastian Vettel | Charles LeClerc | Ferrari | Kimi Raikkonen | Alfa Romeo | Red Bull | Max Verstappen | Honda | Renault | Daniel Ricciardo | Motorsport | hockenheim | Hockenheimring | Germany | rain | wet | Lance Stroll | Daniil Kvyat | Toro Rosso | Hungary | Hungaroring | Budapest