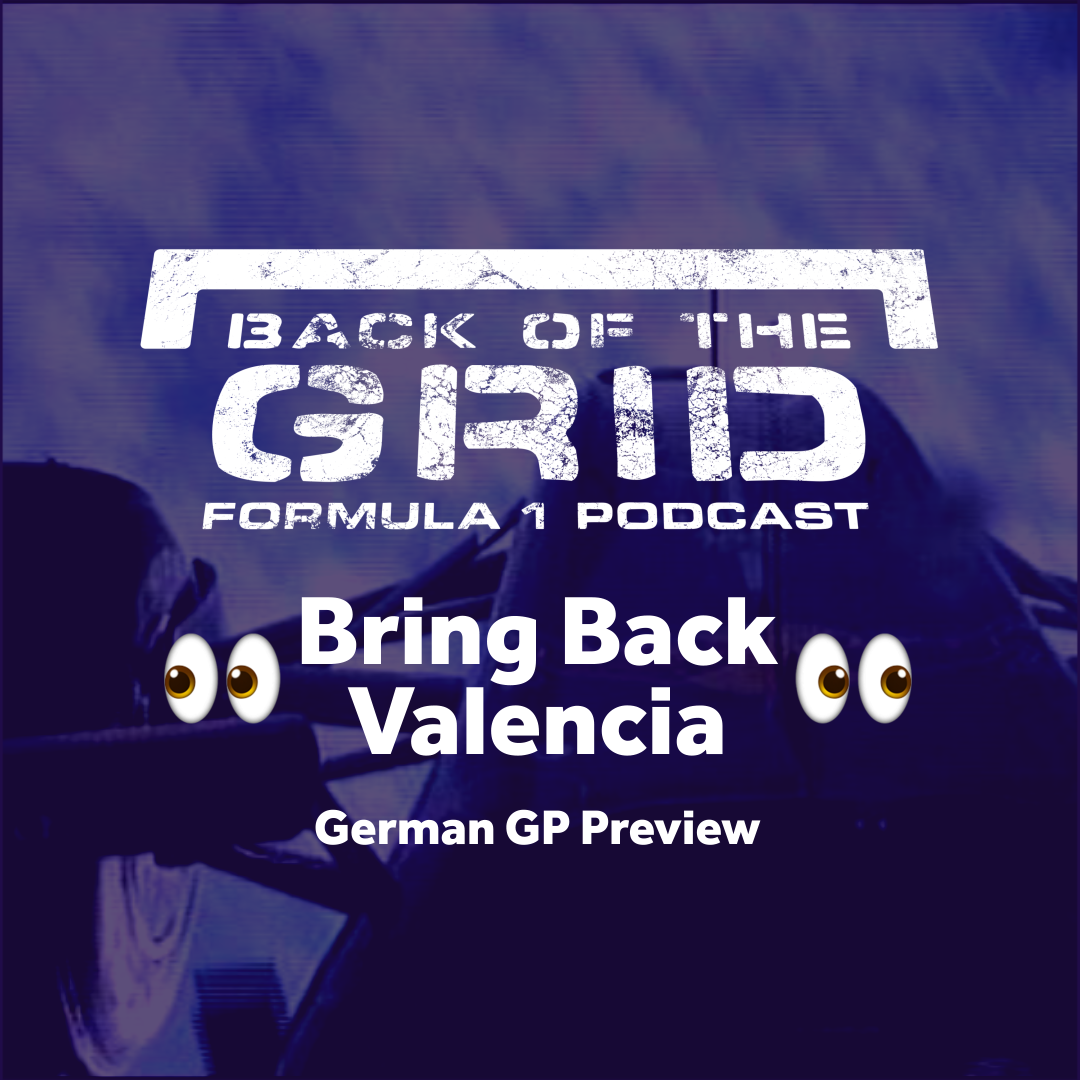 2018 German GP Preview - Bring Back Valencia 👀
As teams say 21 races is too many which tracks should stay, and which should go?
A new Formula E champion is crowned, Red Bull arent happy about the rules on new driver requirements and Renault plan to catch Haas. All the latest news, plus a look ahead to this weekends German Grand Prix.
Enter the prediction league on our site

Follow us on Twitter or Facebook for the latest news

Twitter | Facebook
Back of the Grid is a Formula 1 podcast hosted by 3 passionate F1 fans. Tom King, Chris Evans & Stu Greenwood discuss the weekly goings on of the sport, review and preview races and offer their thoughts up on all the talking points. New episodes released each Tuesday during the season!
F1 | Formula 1 | F12018 | 2018 | mercedes | Lewis Hamilton | Valtteri Bottas | mclaren | Fernando Alonso | Sebastian Vettel | Kimi Raikkonen | ferrari | red bull | Max Verstappen | Daniel Ricciardo | Honda | Renault | motorsport | Germany | german | Preview | hockenheim | Toro Rosso | Formula E | FE | Jean Eric Verne | JEV | Techeeta | Dan Ticktum | Williams